Artists and Aristocrats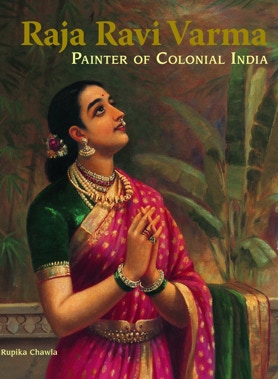 Two artists I admire greatly were from the royal family of Travancore, now Kerala. Though they worked in different mediums, they reflect the long tradition of Indian arts.
Raja Ravi Varma was one of the finest painters in Indian history, who synthesized Western painting techniques with Indian themes. Rather than Greek mythologies or Western Landscapes, he focused on subjects from Indian Puranas such as the Mahabharata and Ramayana.
One of the great things Ravi Varma did was to make lithographs of his paintings, so common people could afford to purchase his paintings. When I was growing up, every house used to have one of his works on the wall like 'Damayanthi and the Swan' or Shakunthala.
The second artist I want to speak of is Maharaja Swathi Thirunal who composed beautiful music while fulfilling his many other duties as ruler of Travancore. He made over 400 compositions, in both Carnatic and Hindustani music.
Living during the period of the Carnatic Trinity, Swathi Thirunal patronized musicians and artists .
Here's an old document on Swathi Thirunal and an entire site dedicated to him made by the Government of Kerala.