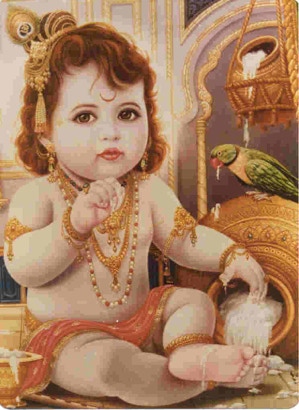 One of the exciting things about being a new bride is the chance to start your married life in a different, sometimes far off place you've never been to before. I see many Indian women like this, coming to America with their new husbands and experiencing this very different but fascinating country.
For me, it was the move to distant North India, something not many girls of my age from Tamil Nadu did in those days. I've already written of the initial train trip North and the welcoming community I became a part of. Another experience I cherished was the chance to tour a little bit in Uttar Pradesh where we lived.
India is such an ancient and historic land that everywhere you go there seems to be something monumental and amazing if you only look. One of our adventures was to go to where Sri Krishna lived, in Mathura, Vrindavan and Gokul. It doesn't look very far on the map but in those days without a car, it was a three day trip for us to make the tour by bus.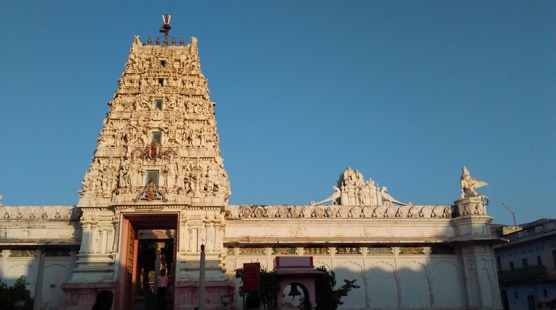 We started off in Vrindavan just a bit North of Mathura where Krishna spent much of his childhood. We were surprised to learn from locals that there was a temple here built in the South Indian style called the Rangji Mandir. It turns out that artisans from the great temple at Srirangam were brought to Vrindavan in the 1800's to build this temple dedicated to Ranganathaswamy and the Vaishnava Saint Andal.
Mathura was where Krishna was born in the dungeon of his grandfather's palace. It's an old city that's been the capital to many kingdoms such as the Mauryan Empire and has many temples dedicated to Krishna including the Shri Krishna Janmabhoom located where they say he was born.
Gokul is a small village even now as it must have been when Krishna lived here in his youth. His father Vasudeva is said to have crossed the Yamuna River during a terrible storm to bring the baby safely to his foster parents. When he reached the flooded Yamuna he prayed to cross safely and a muti-headed serpent protected them from the rain while the river waters parted so he could safely cross..
I've spoken previously of visiting old Mughal era buildings such as the Red Fort of Agra. This trip was to a much earlier time in India when Krishna walked in these streets and played by the river.