Romance of the Red Fort
I recently watched a movie called "Jodha Akbar" about the greatest of the Mughul Emperors, Akbar and his Rajput princess wife Jodhbai. As much of it is set in Agra in the Lal Kila or Red Fort, it brought back memories of when I visited this historic site as a young bride.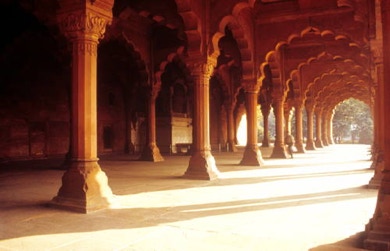 As we toured the palace halls I could imagine the Emperor sitting in the Diwan-i-Am holding public audiences and consulting with his famous courtiers like the witty Raja Birbal and the brilliant Raja Man Singh. When the guide led us into the courtyard I could see where Akbar wrestled and training his war elephants. There were also the exquisitely carved lattices of the harem where Jodhbai and the other women would gather to look out onto the proceedings, and the Sheesh Mahal or Mirror Palace with glass mosaic on the walls.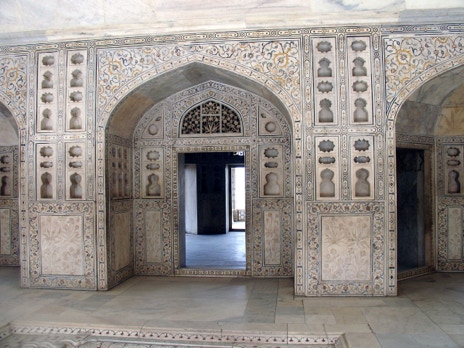 The Fort was also a palace and the seat of government during much of the Moghul era with Akbar and his successors building grand edifices inside. It's now a Unesco World Heritage Site showcasing the grandeur of Mughal Architecture.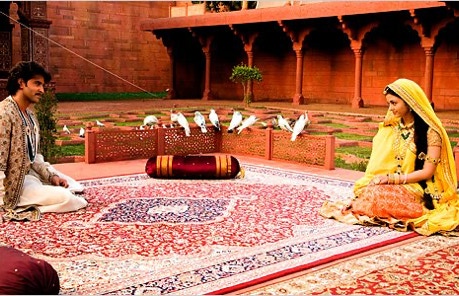 All these imaginings have been given a form by a movie with two very attractive actors, Aishwarya Rai and Hrithik Roshen playing the romantic couple. With the love story of these famous characters set in this dramatic scenery, the movie is wonderful to watch even if it's not all true. But as we used to say, its adding mirch masala, that is a little spice to make a dish more interesting.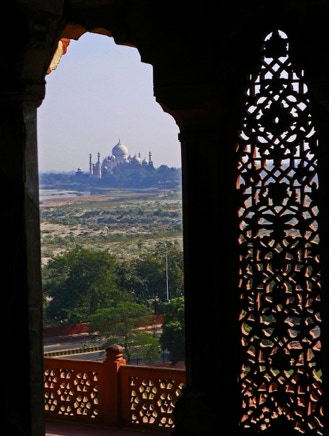 The Red Fort is also the site of another romantic story, this time about Akbar's grandson Shah Jahan, who near the end of his life was deposed and imprisoned in the fort by his son Aurengazeb.
According to the story, Shah Jahan asked that he be housed in the Musumman Burj, a tower with a view of his greatest creation, the Taj Mahal across the Yamuna River. There he could spend his days looking out onto the monument he created for his beloved wife Mumtaz Mahal and remember their love.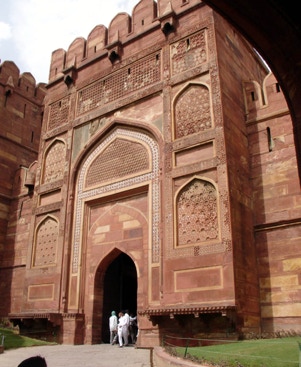 Many years later I took my children to see Agra and we visited the Red Fort once more. My son had little interest in the romantic stories and was more interested in the martial aspects of the fort from the parapets and towers to the gigantic Akbar Gate.
Ah well, to each his own!