Madurai, the City of Meenakshi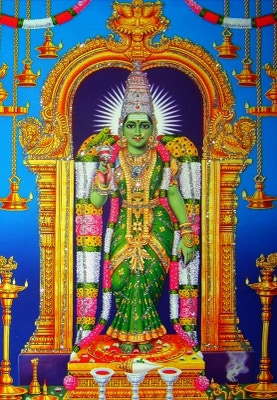 When I think of my hometown of Madurai, I always rememberer the goddess Meenakshi, as she is the heart of the city.
​
The town is built around her temple, the grand Meenakshi Amman Kovil, in grids extending out to the river. Madurai is one of the oldest cities in India and through its long history it has always been a destination for pilgrims wishing to worship in her presence.
​
Far sighted rulers like Queen Mangamma built travelers hostels for pilgrims as the city is always packed during one of the many festivals held throughout the year. When I was a child I remember the constant stream of visitors flowing into the city through the train station and central bus stand near which we lived. Now that a modern airport has been constructed I'm certain pilgrims flock to Madurai by air as well.
​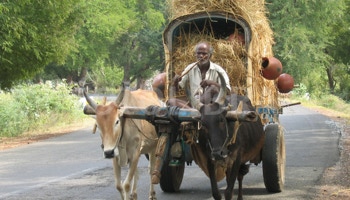 Of course there are still older modes of transportation that work just as well. It was common to see villagers from the many farming communities surrounding the city come in their ox carts, camping by the riverside and participating in the festivals before returning home.
Yesterday was the largest of our celebrations that Madurai is famous for, Chittirai Thiruvizha, celebrating the marriage of Meenakshi to Lord Siva.
​
When we moved to Chokkikulam on the North side of the river, we would go to the Azhagarkovil Main Road where the procession of Azhagar coming for his sister's wedding would stop on the way to the town.